Shopping Cart
Your Cart is Empty
There was an error with PayPal
Click here to try again
Thank you for your business!
You should be receiving an order confirmation from Paypal shortly.
Exit Shopping Cart
Scott W. Stern, LCSW
Psychotherapist, Empowerment Professional
EMPOWERING PSYCHOTHERAPY & CORPORATE COUNSELING​​​

FOCUSED ON ADDICTIONS, ANXIETY, OCD, TRAUMA AND PTSD
| | |
| --- | --- |
| Posted on June 13, 2016 at 2:59 PM | |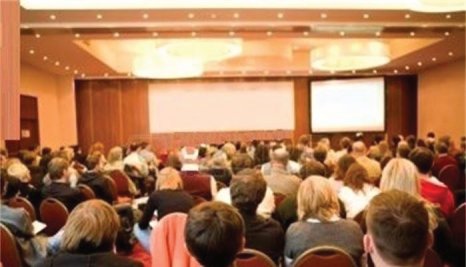 Friend and colleague Andrew Tatarsky and I presented drawing from our personal and professional experiences in the field from the abstinence-only treatment model to Integrative Harm Reduction. We presented to well over 110 attendees. Even the Harm Reduction skeptics responded positively to treatment alternatives.
Andrew and I are considering giving the presentation again in additional settings.
"During our presentation yesterday at the NASW Addictions Institute Conference in NYC, Scott Stern and I shared our personal/professional journeys from the straight jacket of abstinence-only thinking to our integrative harm reduction perspectives in a way that was new vulnerable territory for me. 
We decided to bring 'treatment trauma' front and center into the conversation. I shared my experience of having been a surviver of 'treatment trauma' as a 15 year old member of a 'therapeutic community'.  
Scott shared his experience of having been a perpetrator of 'treatment trauma' when he worked as a clinician in an abstinence-only rehab early in his career. 
We explored the ways in which both the surviver and perpetrator are affected and how these experiences can be transformed into creative, passionate action for positive change, something Mark Epstein discusses movingly in his Trauma of Everyday Life. We felt that the audience was intensely engaged with our stories. 
I received an email last night from a woman who attended thanking us for sharing our stories and telling me that she had similar experiences in her life. She said she found our talks very affirming and personally helpful. 
Scott and I are considering giving this presentation in other places."
Addiction therapists who are oppressive to their clients create or re-create traumatic experiences for substance users. This was the old school training I received when I started working in the field 29 years ago. I've evolved in my commitment to empowerment and integrative harm reduction. So can the addiction treatment field as a whole.
Categories: Addiction Symposiums and Presentations
/