Shopping Cart
Your Cart is Empty
There was an error with PayPal
Click here to try again
Thank you for your business!
You should be receiving an order confirmation from Paypal shortly.
Exit Shopping Cart
Scott W. Stern, LCSW
Psychotherapist, Empowerment Professional
EMPOWERING PSYCHOTHERAPY & CORPORATE COUNSELING​​​

FOCUSED ON ADDICTIONS, ANXIETY, OCD, TRAUMA AND PTSD
The New York Times (11/21, Parker-Pope) "Well" blog reports that according to a report released Nov. 20 by the Centers for Disease Control and Prevention and the Substance Abuse and Mental Health Services Administration in the CDC's Preventing Chronic Disease journal, the majority of "people who drink to get drunk are not alcoholics." The conclusions of "a government survey of 138,100 adults counters the conventional wisdom that every 'falling-down drunk'" has an addiction to alcohol. Rather, "the results from the National Survey on Drug Use and Health show that nine out of 10 people who drink too much are not addicts, and can change their behavior with a little – or perhaps a lot of – prompting."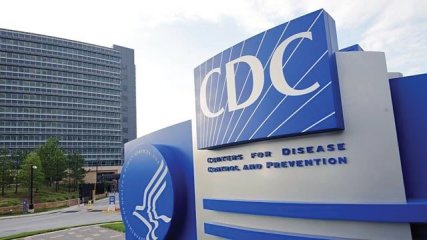 The Washington Post (11/21, Izadi) "To Your Health" blog points out that approximately "10 percent of people who drank excessively also met the clinical definition for alcohol dependence." The report also found that "the vast majority of excessive drinking is binge drinking, a pattern of behavior where men consume roughly five or more drinks and women consume four or more within a short period of time." Also covering the story are the NPR (11/21, Aubrey) "The Salt" blog, HealthDay(11/21, Reinberg) and Reuters(11/21, Beasley) also cover the story.
Clarification
Alcohol dependence was defined as past-year drinking, 3 or more (of 7) dependence criteria, and consuming at least 1 drink on 6 or more days in the past 12 months (11). The alcohol dependence questions in the NSDUH align with the diagnostic criteria for alcohol dependence in the fourth edition of the DSM (DSM-IV) (7).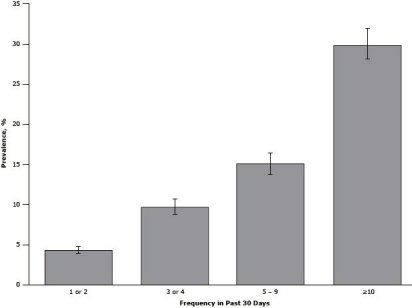 These include tolerance, withdrawal, impaired control, unsuccessful attempts to cut down or stop drinking, continued use despite problems, neglect of activities, and time spent in alcohol-related activity. The classification of alcohol dependence in this study is based on self-reported responses to the NSDUH and is not based on a diagnosis in a clinical setting or from medical records; therefore, alcohol dependence in this study is based on respondents' survey data.
/